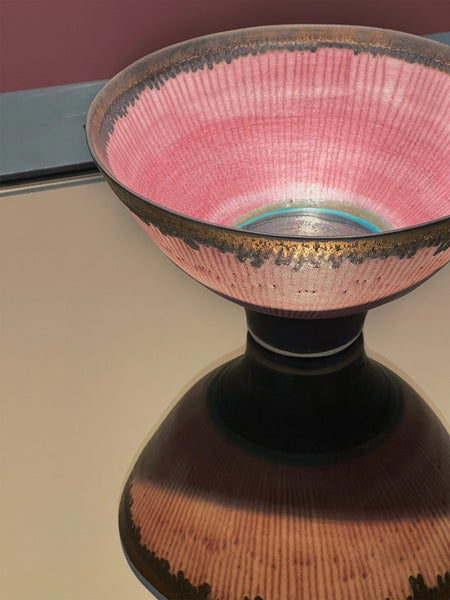 Lucie Rie exhibition tour
Join a tour of the exhibition 'Lucie Rie: The Adventure of Pottery' at Kettle's Yard, Cambridge, with curator Eliza Spindel and architect David Kohn. 3pm, Friday 16th June 2023.
Event Description
Eliza and David will give a guided tour of the exhibition 'Lucie Rie: The Adventure of Pottery' , explaining Rie's ideas, methods, career and the design of the exhibition. Lucie Rie is one of the twentieth century's most important potters and this exhibition covers her life's work in 100 ceramic works ranging from buttons to tea sets. Rie once said: "To make pottery is an adventure to me, every new work is a new beginning." The variety of textures, colours and forms on display confirms her importance as a serial innovator within the field.
The exhibition is installed in both of Kettle's Yard's handsome temporary galleries, designed by Jamie Fobert Architects. The tour of the exhibition also includes access to Helen & Jim Ede's extraordinary house collection.
Tour Guides
Eliza Spindel
Eliza co-curated the exhibition. She studied History of Art at the University of Cambridge.
David Kohn
David and the studio designed the exhibition. David studied architecture at the University of Cambridge and was a recipient of two Kettle's Yard travel bursaries.
NOTE: Tickets to visit the house at Kettle's Yard should be bought separately at www.kettlesyard.co.uk.  Advanced booking is advised to avoid disappointment.