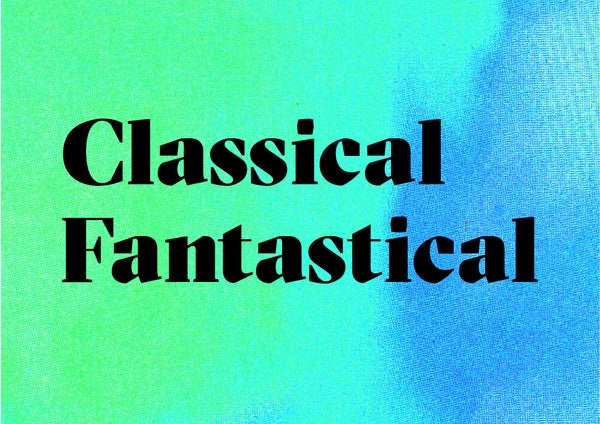 Classical Fantastical
Architectural culture sneers at contemporary classical architects with ferocious contempt. Our dominant taste consensus mocks classical practitioners as derivative, pampered sell-outs. This miserly derision is idiotic, robbing the profession of a rich and varied vocabulary that is widely popular with the public. Classicists are daubed as elitists but really it is the latter-day modernists who are the aesthetic snobs. Wake up and smell the acanthus, it is time for a classical come back. Go classical or go home.
The Panel
Elly Ward (co-chair)

 

has practiced with numerous acclaimed design firms including Muf Architecture/Art, dRMM, FAT and Ordinary Architecture before setting up her own practice, Elly Ward Architecture. She is a graduate of the Royal College of Art where she also teaches Interior Design.
Robbie Kerr (co-chair)

 

is the youngest director of ADAM Architecture and possibly the youngest bona fide classical architect in the country. He is chair of the Young Georgian Group and is currently working on a scheme for Cuba amid the UNESCO World Heritage Site of Old Havana.
Emmeline Quigley (proposition)

 

is a graduate of the Glasgow School of Art, Royal College of Art and University of Arts London where she studied fashion before moving into architecture.
George Saumarez Smith (proposition)

 

is an architect and a director of ADAM Architecture. His recent exhibition at the RIBA Practice Space "Measure Draw Build" mixed his built work, large-format drawings and sketchbooks from the last 20 years.
Steve Webb (opposition)

 

is an engineer, stone fanatic and co-founder of Webb Yates Engineering. He was a senior engineer at Santiago Calatrava's architecture studio until 2003 while Calatrava was still cool.
Neal Shasore (opposition)

 

is an uncommonly well dressed architectural historian. He specialises in the early 20th century and is a Leverhulme Early Career Research Fellow at the University of Liverpool.