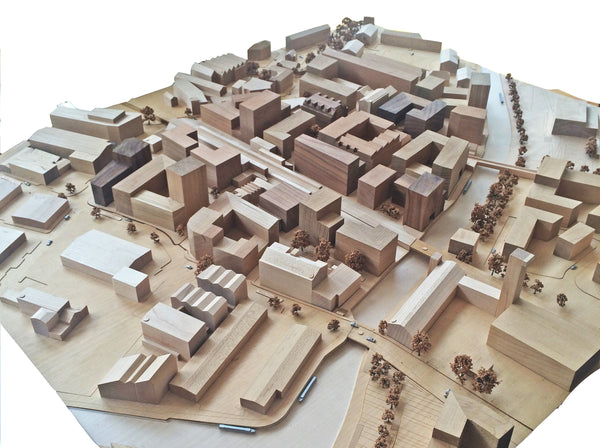 Hackney Wick Walking Tour
Adjacent to the Olympic Park, Hackney Wick has undergone a major period of transformation since 2012; changing from an industrial hub to a creative quarter to a new residential centre. 
Karakusevic Carson Architects and the LLDC will lead a tour around the new neighbourhood, visiting key sites in the masterplan, reflecting on the original intent and the built outcome. The walking tour will include a selection of buildings on LLDC plots, covering the planning context, and the design codes/controls that lead to their completion. The tour will end with a Q&A and a reflection on the lessons learnt throughout the last decade of Hackney Wick's transformation.

The tour will begin at Hackney Wick Station at 18:00 promptly.
STARTS:

18:00, Thursday 14th September 2023 - Hackney Wick Station
UNTIL:
20:00, Thursday 14th September 2023 - Hackney Wick 
VENUE:
Hackney Wick 
TOUR GUIDES:
Paul Karakusevic, Director of Karakusevic Carson Architects
Esther Everett, Head of Design Development, LLDC
With input from:
Je Ahn, Director of Studio Weave 
Nikolai Delvendahl, Director of Delvendahl Martin Architects 
ACCESSIBILITY: 
This tour is a walking tour around the neighbourhood of Hackney Wick. The distance covered will be around 3km, with a total of 2 hours of walking. The tour will be focussed outside, so will involve walking along pavements and areas of paved public space. The tour is wheelchair accessible.  
If you have any queries regarding accessibility please email amy@architecturefoundation.org.uk
STUDENT TICKET: 
If you are currently a student, please use the discount code STUDENT to access a reduced price, £8 ticket, for this tour. 

---