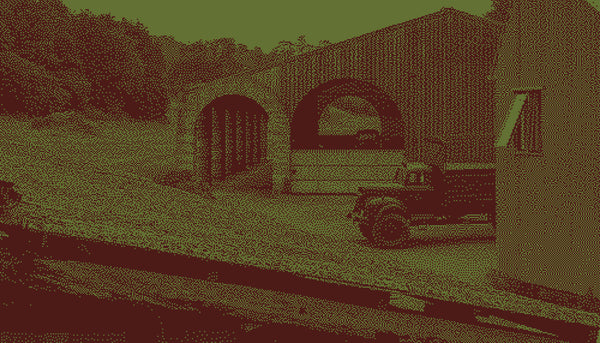 Building Tour: A tour to Alison & Peter Smithson's Upper Lawn Pavilion and Shatwell Farm, the site of Drawing Matter in Somerset.
Join us on a daytrip to Somerset to explore the remarkable collection of buildings at Shatwell Farmyard, including the Cowshed by Stephen Taylor Architects and the Drawing Matter archive by Hugh Strange Architects.
Dating back to 1720, Shatwell Farm has undergone many life cycles and uses. Originally a working farm, the 19th century buildings were partially demolished in the 1960s to make way for large prefabricated industrial barns and two steel grain silos. The north end of the valley was an apple orchard until 1970, the remaining fields within the valley are still in use for livestock grazing. Agricultural production was largely abandoned in the 1990s. 
The farmyard now houses the archives of Drawing Matter, an organisation that explores the role of drawing in architectural thought and practice. In 2006, a programme of gradual redevelopment was launched, renovating the farm piece by piece through collaborations with architects from the U.K. and beyond. 
STARTS:
9am, Saturday 18 June 2022
ENDS:
6:30pm, Saturday 18 June 2022
MEETING POINT:
Victoria Coach Station, Buckingham Palace Road, London (clients to wait by bus stops alongside Colonnade Walk) (please arrive by 8:50am)
TICKET PRICE:
Ticket including travel from London: £65
AF Members and Supporters can use their code for 20% discount
---